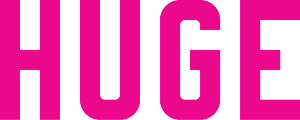 Driving Insights Through More Responsive and High-Quality Research
Few creative agencies are as innovative and successful as Huge. Founded in 1999 with a staff of four, Huge now boasts over 1,500 employees spread across 12 cities around the world. Although they got their start in web design, Huge has since evolved into a full-service agency that focuses on creating a unified brand experience across digital, physical, and communications touchpoints. To do this, Huge offers a wide range of services, including user-centered product design, high-quality research, marketing campaigns, data analysis, and high-level business consulting. This approach has made them a go-to agency for Fortune 100 companies like Google, Nike, and HBO.
Undergirding all of the work Huge does is their commitment to quality research. Extensive qualitative and quantitative research is both fully integrated into their creative process, as well as offered as its own service. This means they must be able to quickly reach a wide variety of audiences, a requirement traditional market research vendors could not regularly fulfill. To refine their approach to recruiting research participants, Huge turned to Respondent.
Ensuring their research can keep up with clients
Previously, Huge relied on a mix of recruitment companies, supplemented by online sources like LinkedIn and Instagram, to find participants for their research. However, these methods could take several weeks to source users — far too long for their project timelines — and often proved very expensive. Worse, the quality of the research participants they got from recruitment companies was occasionally questionable. "We would sometimes uncover professional market research participants," said Jacqueline Jordan, Group Director of Research at Huge.
With a large client base and an end-to-end portfolio of business solutions that require the support of multiple types of research — from small-scale surveys to large segmentation projects, ethnography studies, focus groups, and much more — Huge needed a fast and cost-effective method of sourcing high-quality research participants. Respondent gave them just this. "It seemed too good to be true," said Jordan. "The users are great, their social media is verified, and I actually know who they are. I couldn't believe they could come in that quickly. With Respondent, we can get people and pick them faster than in other ways."
As an agency, Respondent's speed and quality was particularly important to Huge as it makes it much easier for them to estimate costs and create more accurate budgets for their clients. Other features, such as Respondent's calendar integration and the ability to easily pay participants, has further streamlined their research process and helped their team become more efficient. Likewise, Respondent's flexibility, such as its option to pause projects any time, has been a significant benefit for Huge since it allows them to respond quickly to changes and gain more control over costs.
Making research accessible to everyone
Companies come to Huge for many reasons, but all of them expect to benefit from its reputation as an agency that knows exactly what consumers want. Although research was already an important process for Huge, Respondent has helped make their research team even more responsive and effective. For example, because Huge can now quickly and cost-effectively find even highly niche audiences through Respondent, they can easily integrate research into projects even if the client thinks they don't have time for it. This has helped increase the quality of Huge's work across the board.
The participants have been who they say they are, we can verify them, and they're super responsive. When we turn to our clients, we know we can produce quality insights. Respondent has helped us do better research and be better researchers, especially since we don't have to worry about logistical things when it comes to recruitment.
— Jacqueline Jordan, Group Director of Research, Huge
Over two years, Huge has used Respondent to source thousands of high-quality research participants for hundreds of projects and dozens of different companies. It has not only made them more sensitive to the real-world concerns and needs of users, but has contributed to a higher demand for their research team. Currently, the Huge team is now using the insight it gains through Respondent to spearhead more internal thought-leadership programs and in-house research, ensuring the agency continues to remain on the cutting edge.