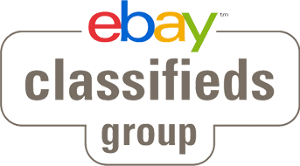 Tackling the challenges of a Global Marketplace
eBay Classifieds Group
eBay Classifieds Group is a subsidiary of eBay, one of the oldest and most well-known online marketplaces. Comprising 10 local brands across 11 countries, eBay Classifieds serves more than 1,000 cities around the world. As a global company serving a diverse array of markets, eBay Classifieds requires access to high-quality research. This allows them to consistently deliver focused products and services that meet the various needs of their many customers, regardless of where they are.
To help its customers easily sell and purchase products and services, eBay Classifieds Group develops an array of mobile applications and solutions. However, supporting the variety of their many local markets meant having to coordinate remote user research sessions across multiple countries and dozens of different agencies. This process was complex, costly, and took a lot of time. Instead, eBay Classifieds wanted a way to consolidate their research efforts so they could continue to deliver better products to their customers around the world.
Gaining better insights into products
eBay Classifieds cared not only about simplifying and streamlining their global research process, but also about accounting for any potential bias or blind spots in their research. They wanted to make sure they could conduct valuable qualitative interviews with the right customers, eliminate the wrong ones, and complete it all efficiently and at scale. To do this, they turned to Respondent.
The ability to expediently manage the challenging logistics behind the research, from recruiting through payment, was a key reason for this decision. "Respondent is your recruiter, your scheduler, your incentive payment and chat tool for all your research needs," said Kacie Wise, Senior User Experience Researcher at eBay Classifieds. "There are so many logistics you have to manage when talking with users. Respondent handles all of those details so I don't have to."
In particular, the amount of information Respondent gives them about potential candidates makes it quick and easy for eBay Classifieds to weed out unqualified and professional testers. Likewise, the fact that eBay Classifieds can apply this visibility across their global sourcing needs, rather than having to rely on numerous local agencies or contractors, allows them to efficiently collect insights from a wider pool of users and ensure their apps remain best-in-class on a global scale. The ability to pay their international participants through Respondent also eliminates the challenge of finding appropriate incentives for each country, further helping them put more focus on creating better research and user experiences.
Turning global complexity into simplicity
After helping them source and schedule qualified users in multiple countries around the world, Respondent has become eBay Classified's recruiting tool of choice in both established markets like Canada, Australia, United Kingdom, and emerging markets like Mexico and South Africa. This is due to the fact that it has consolidated their research efforts while also cutting costs and the time it takes to find participants. Prior to Respondent, eBay Classifieds' scheduling process could take weeks. It can now be done in a day.
With Respondent, I'm able to reach out to customers across global markets, have a conversation with them, and turn around results in a matter of days. That means we can get generative insights on a regular basis, which helps guide our work. Respondent lets us make better decisions that are informed by users, and we can do it again and again.
— Kacie Wise, Senior User Experience Researcher at eBay Classifieds
Even more importantly, with easier access to a larger number of users, eBay Classifieds can quickly collect their insights and immediately factor them into their design process. This enables them to go from idea to insight within a week, and has allowed their design team to work alongside a steady stream of qualitative data and develop sharper, more specific directions for their products. As a result, eBay Classifieds has been able to tackle the complexity of developing and refining products across a global set of markets, catering to their users and continuing to set the global standard for usability, all while saving time and money in the process.
Find business professionals for research —
pay only for interviews you conduct
Get Started